Formply or Film Faced Plywood?
Views: 13 Author: Frank Ding Publish Time: 2022-07-20 Origin: Site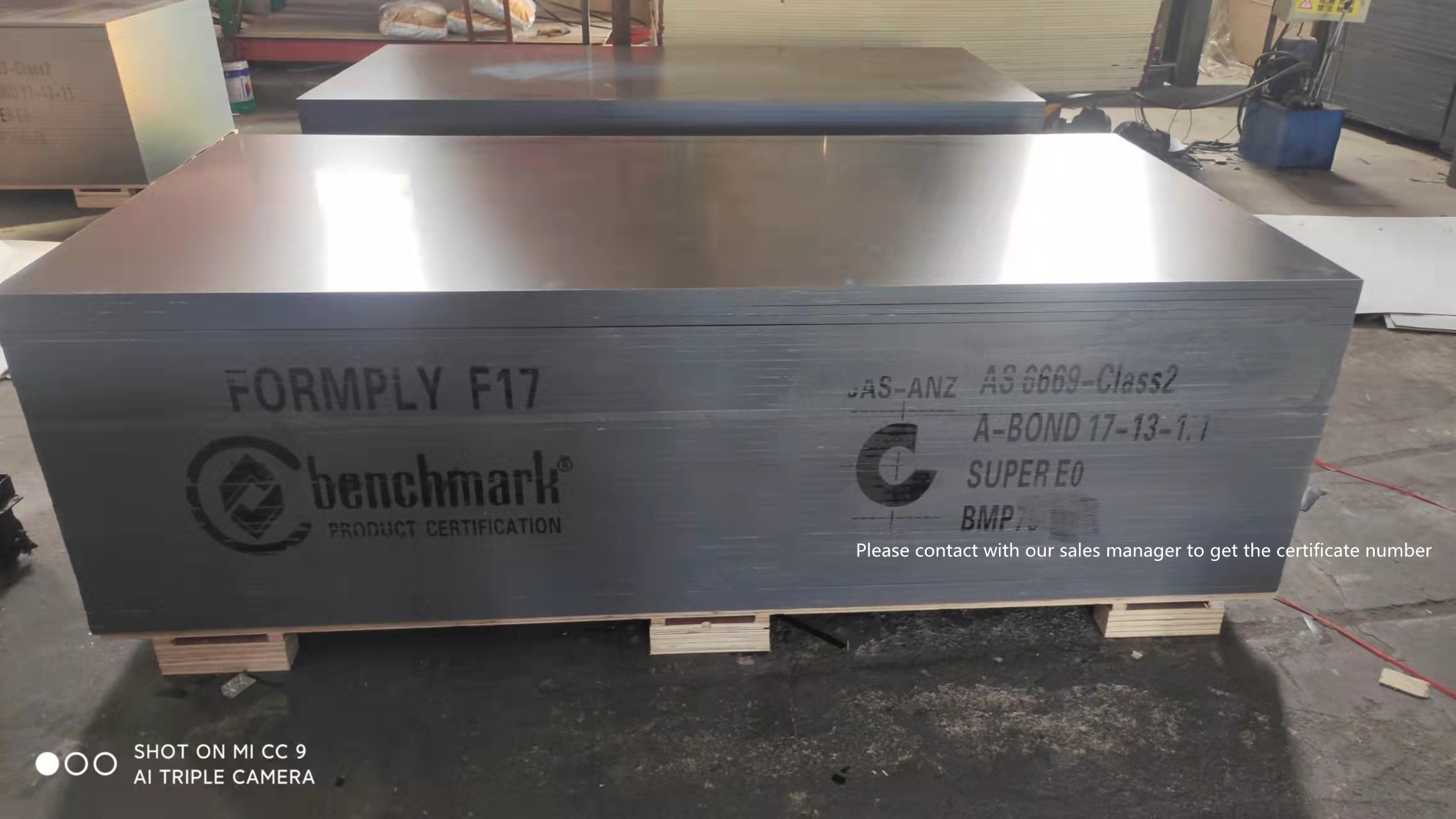 Formply is the well-known plywood specifically engineered for the Concrete Formwork Industry.Certified to specific stress-grades, Formply is typically available in various strength ratings from F11 thru to F27. Formply sheets are 17mm thick (historically the most popular choice), in 1800 X 1200mm and 2400 X 1200mm sheets.
Film faced plywood is non-structural rated plywood and also commonly used in the concrete formwork industry where certified plywood is not required.
Today, the increasingly popular Film Faced ply captures the emerging Industrial Design trend of rustic minimalist tones by Designers and Specifiers in the construction of Furniture and Joinery creations highlighting the innate plywood strength and beauty.
FORMPLY
Formply is manufactured from wood veneers glued with synthetic adhesives and overlayed with "phenolic impregnated papers", also called phenolic surface films. The phenolic surface film is often referred as "plastic face"
The Australian Standard for formply is AS 6669 "Plywood Formwork". This standard specifies requirements for:
Quality of the outer surface i.e. Class 2, Class 3 etc.

Bond quality and durability

Thickness, length, width

Flatness at the time of manufacture

Stress grading and structural properties

Quality of the overlay: Water permeability/Bonding/Alkaline resistance
Formply is usually sold on the basis of surface class, stress-grade and bond quality. For example "Class 2 F17 A Bond".
This indicates that the formwork plywood is intended to provide a Class 2 surface finish, has a stress-grade of F17 and has a Type A bond.
AS 6669 permits three (3) bond types as follows:
A Bond – Durable for 50 years weather exposure

B Bond – Durable for 2-5 years weather exposure

C Bond – Durable for 1-2 years weather exposure
Currently, all formply manufactured in Hongcheng is Type A bond.
Stress-grades range from F11 to F27. Stress grades F17 are the most common.
AS 6669 specifies four (4) surface qualities Class 2, Class 3, Class 4 and Class 5. These surface qualities are aligned with AS 3610.
The most common surface classes from AS 6669 for formply manufactured in Australasia are:
Normally only one (1) Class 2 pour can be reliably achieved per side due to exposure of the surface, wear and abuse on the jobsite. However, if protected and handled carefully, a number of Class 2 pours can often be achieved.
Note that formply is not recommended for Class 1 surface finishes.
Hongcheng Formply is a high quality film faced plywood developed and engineered specifically for the Australia market.Hongcheng Formply is F17 grade, A-bond, Class 2 off-form finish. And it is 17mm most popular thickness in 1800 X 1200mm and 2400 X 1200mm sheets.With Bsi Benchmark and FSC certified, Hongcheng Formply provides assurance of quality and consistency.
Frank Ding WhatsApp:0086 134 0662 6819 Email: ding044@hotmail.com